Patiala Police Caught 3 dozen Thugs doing wrong things with Cocks.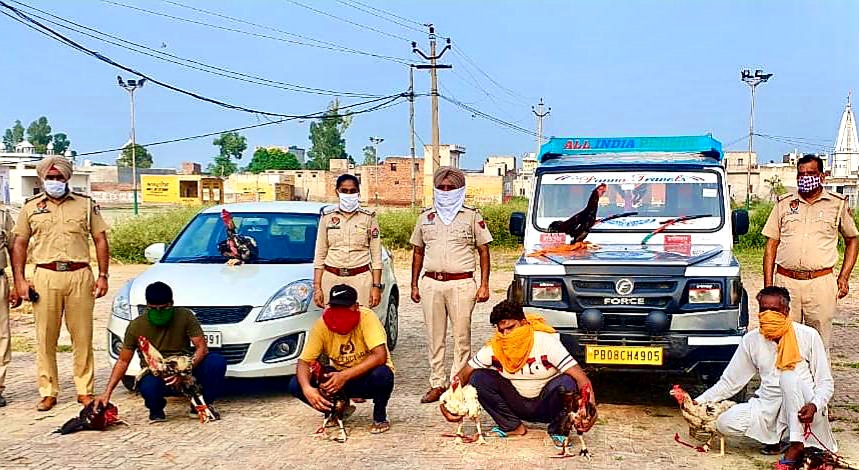 Under The Command of Senior Superintendent of Police Mr. Mandeep Singh Sidhu Patiala  Police Nabbed more than 30 Notorious elements u/s 188, 269, 270 IPC & 11 Prevention of Cruelty to Animals Act and 51 Disaster Management Act 2005 . on secret information for violating social distancing and acts including cruelty to animals.
Today when there were 5/6 major dharnas by kissan unions at Patiala district and all the police force was involved in law and order duties. Around 100/150 persons gathered at Jungle Lodge Resort situated at Sangrur Rajpura bypass for illegal fights of Game Cocks
When the event was raided by the police party, four accused were arrested from the spot along with Nine Game Cocks and 2 Cars from the spot.
An FIR no. 94 dated 27/07/2020 registered u/s 188, 269, 270 IPC & 11 Prevention of Cruelty to Animals Act and 51 Disaster Management Act 2005 at PS Passiana Patiala  against  Surminder Singh Sira alias Dimpy R/O Lal Kothi Dakala road ,  Bhopal Singh and Jagtar Singh r/o Paharpur and 20/30 unknown persons