Heart touching message from Mr. Mandeep Singh Sidhu Former SSP Patiala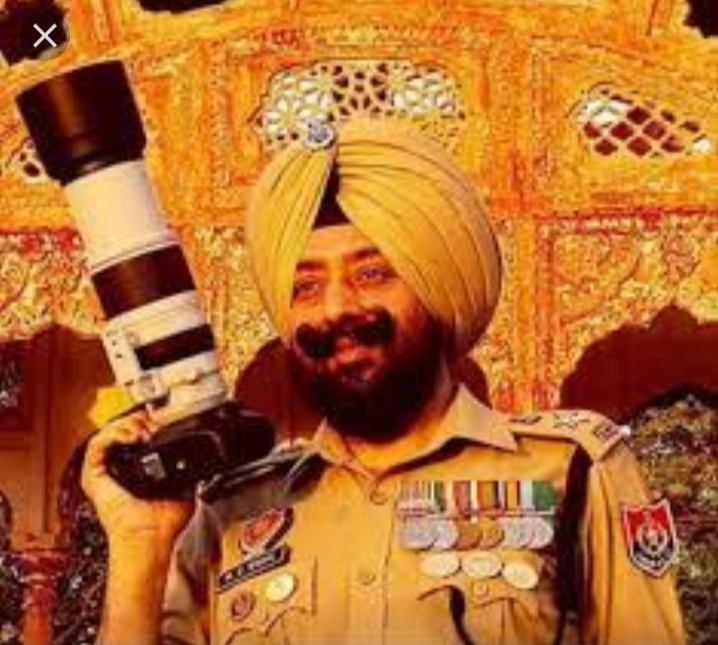 Good Evening Team Patiala
I want to take this opportunity to thank all the Officers, NGOs, EPOs & PHGs for outstanding support & cooperation during my posting. Despite many Law & Order problems, Man made Problems, Communal Sensitive Situations, Strikes, Dharnas, Protests & Covid-19 Pandemic, Team Patiala came out with Flying Colours. During every crises Team Patiala held Our Flag High & Fluttering.
I lead my force from front in all situations. Tried to ensure to best of my ability that there is no unnecessary interference in Police Working. As always i used to say that you all have Blank Cheque of My Support if you are doing Right things & ensuring Justice to aggrieved persons and if still there is any interference tell that things are in the knowledge of your SSP.
What is meaning of this ?
All Goodwill & Credits is of You & Discredits if any are mine. I acted as all Weather Shield for my Team Patiala in all Four Seasons. Frankly & Honestly speaking Politicians are so good with me throughout that they never pressurized me to do anything which my Conscious & Law of Land says is not Right.
If Patiala Police achieved success in testing times and able to win the Hearts of Common People & Sailed Scratch less despite all odds, Credit goes to My Team and my Seniors who trusted my ability and supported me.
Team Patiala please always try to Help Poor, Downtrodden & Genuinely Aggrieved persons because if we help them they give Blessings and True Blessings never go unheard on other hand Rich & influential some times think Might is Right and tries to get things done by Arm Twisting and sometimes by Threats also.
Always be Loyal to your Motherland & your department. Sometimes there may be Delays but Good Work Never Go Unrewarded.
So let Us Say as Always i Say
Bharat Mata de Jai
Mere Sohne Punjab de Jai
Punjab Police de Jai
Patiala Police de Jai
App Sabb de Jai
Make a Good Team with your new SSP & Achieve New Heights. Best of Best wishes to you all. I will be always available for any assistance.
Great Regards
Mandeep Singh Sidhu
SSP Patiala