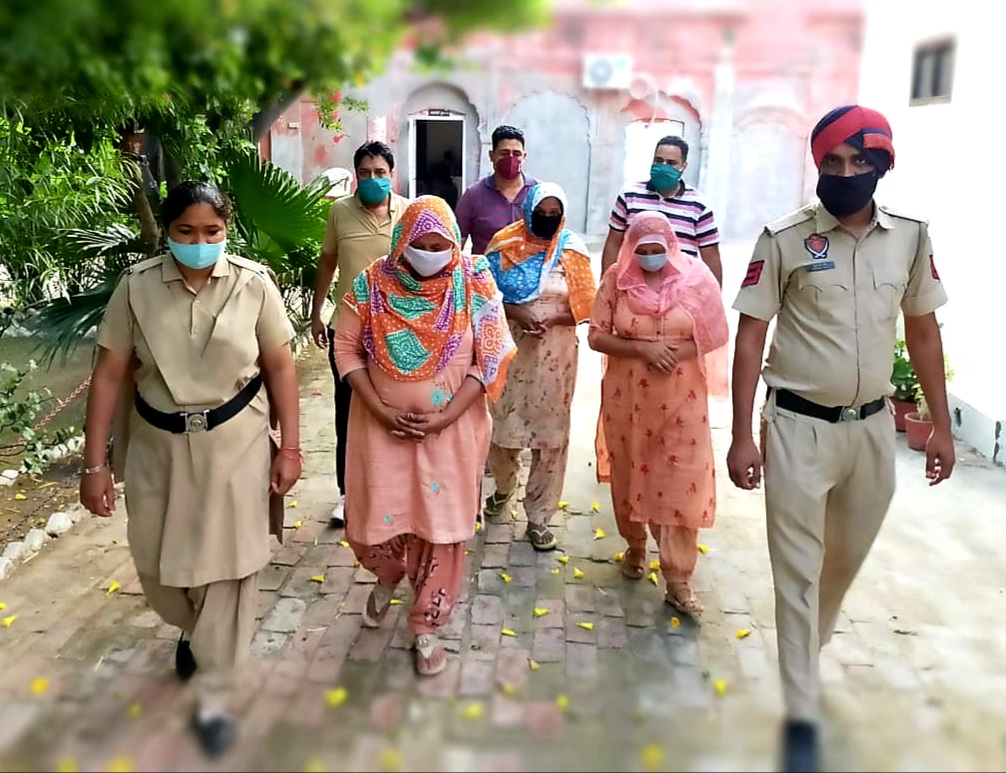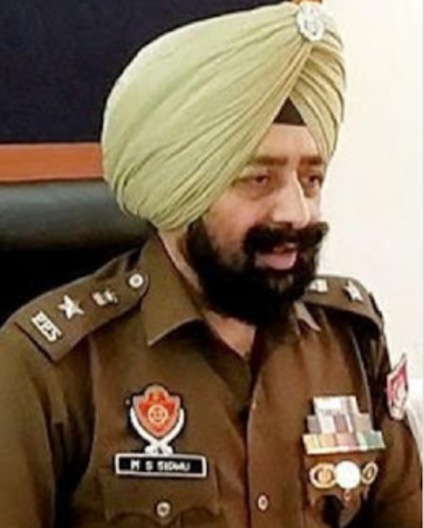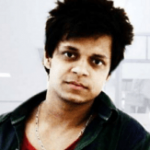 Mandeep Singh Sidhu S.S.P Patiala told the media that Patiala Police busted a gang of Interstate Gold Robbers/ Thiefs wanted in Punjab, Haryana, Himachal, Delhi & Rajasthan and arrested three active ladies of this gang namely
*1) Lachmi @ Lachoo R/o Vill. Langroi, Distt. Patiala, 2) Karamjit Kaur @ Kaki Vill. Jolian PS Bhwanigarh, Distt. Sangrur and 3) Roopo R/O Vill. Muradpura PS City Samana Distt. Patiala*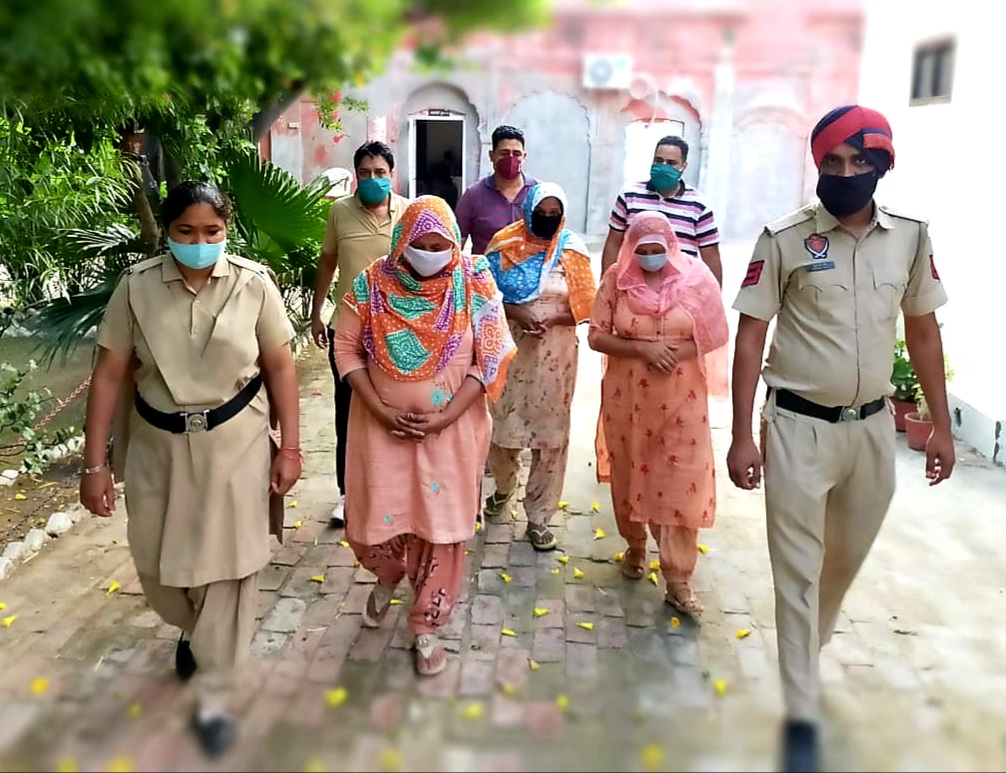 In detail Mr Sidhu told that under the Supervision of Harmeet S Hundal S.P(Inv) and Krishan Panthey DSP(D) Patiala, a team of CIA staff patiala lead by Insp Shaminder Singh Incharge CIA Staff Patiala on a special Information laid down a nakka near YPS Chownk Patiala for nabbing this gang. When Police party signaled to stop the car Swift Dezire PB 65Z 3957 in which the members of this gang were travelling instead of stopping the car they tried to flee and try to hit a ASI member of Police party. But in a swift action Police Party chased them and rounded their car near Polo Ground after they hit the vehicle of chase party with their car and tried to flee. In mean time many commuters gathered at spot and in this commotion two members of this gang Satya R/o Vill. Langroi Distt. Patiala and Manpreet Singh @ Mani R/O Vill. Shermajra Distt. Patiala manged to flee but Police party arrested three main gang leaders namely Lachmi @ Lachoo, Karamjit Kaur @ Kakki and Roopo.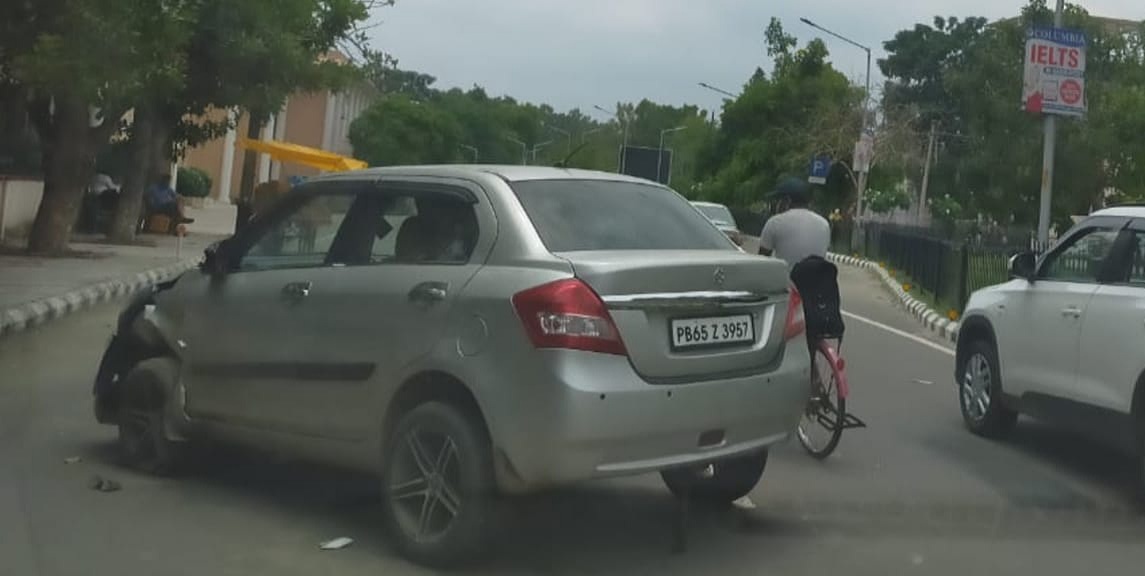 This Gang is very active in the States of Punjab, Haryana, Himachal Pradesh, Delhi and Rajasthan. *59 Cases* were registered against Lachmi @ Lachoo, *4 Cases* against Karamjit Kaur @ Kakki, *29 Cases* against Roopo *33 Cases* against Satya *3 Cases* against Manpreet Singh @ Mani. These all cases are registered in various Police Stations of Punjab, Haryana, Himachal Pradesh and Delhi.

The Modus operandi of this gang is that they target Men and Women in religious places, Bus Stands, Railway Stations etc and very cleverly cut Gold Ornaments like Chain, Bangles, Kara, Ear Rings etc with the help of Cutter and secondly when they see any Senior Citizen they drag them in their car and loot their Gold Ornaments as Chain, Bangles, Kara, ear rings etc. and after looting them leave them at any abandoned place.
A Case *Fir no 187 dated 25/07/2020 U/s 307, 379- B, 427,473 IPC PS Civil Lines Patiala* is registered against them. Sharp Edged Weapons, Cutter, Drugs and Fake Number Plates of Car also recovered from them.